By Kris Kelly
In the words of William White, and as we at Minnesota Recovery Connection have learned first-hand, "Recovery is contagious and Recovery is spread by recovery carriers."
This year Minnesota Recovery Connection set the stage for a recovery revolution in Minnesota.
In 2018 alone, we trained 184 peers who are now prepared to help pioneer Peer-based Recovery Support Services across the upper Midwest. (That's in addition to the 324 peers trained in previous years!)
Take a look at the map below. Each pin represents the community in which MRC's 2018 Recovery Coach Academy graduates live. Graduates are spreading recovery and building new recovery ecosystems. They are adapting their knowledge and skills in peer-based recovery support to their communities' unique needs. They are recovery carriers.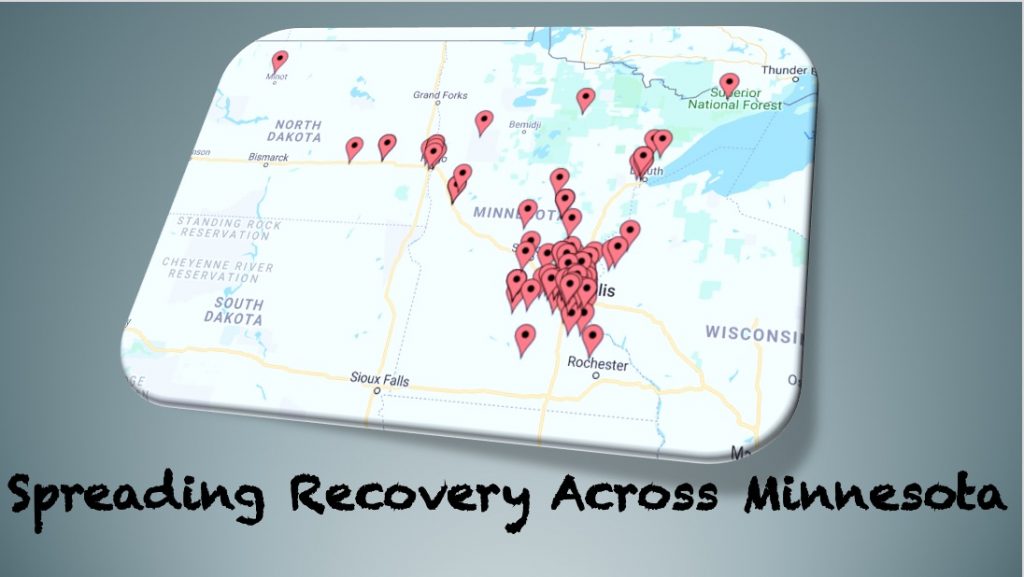 At MRC we witness the power of Peer Support in the volunteers who walk beside us and in the people we serve. We see community members find meaningful employment, go back to school, gain access to stable, sober housing, reunite with family and loved ones, form sober social relationships, and find a recovery pathway to call their own.
Peer Support offers one constant in an individual's recovery journey. Peer Recovery Specialists (PRS) or Recovery Coaches can stay with the recoveree (person seeking recovery) from their first call for help, through stability and re-occurrences, and well into sustained recovery. They have been in that dark place addiction brings, and they know how to navigate the multiple systems needed to get well.
When I was a boy and I would see scary things in the news, my mother would say to me, 'Look for the helpers. You will always find people who are helping. -Fred Rogers
These are the helpers – the recovery carriers – that MRC helped set on their journey in 2018. Look for them, support them, hire them, catch recovery from them: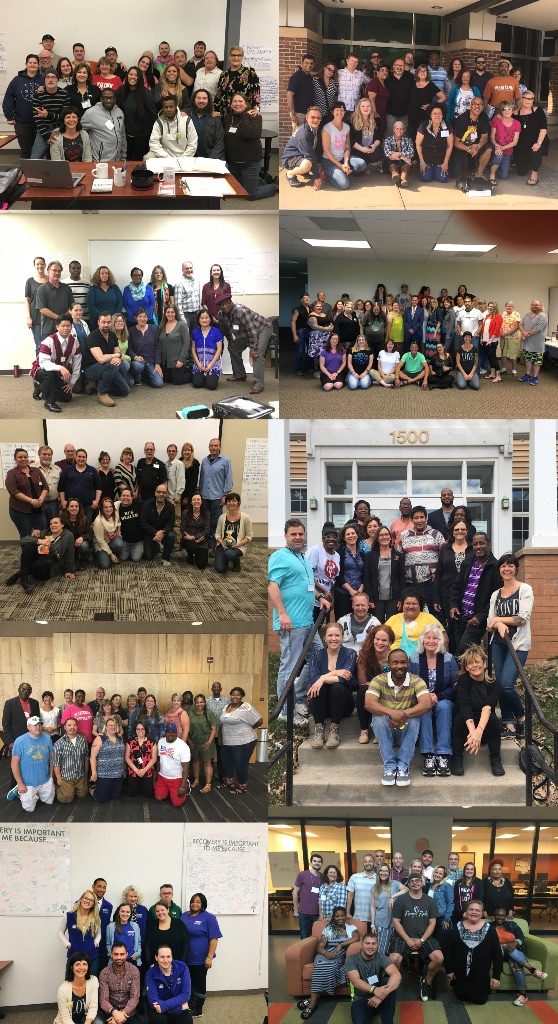 Take a moment and reflect upon the helpers in your life. Now is the time to get involved with Minnesota Recovery Connection – become a volunteer, take a training, or donate to support the recovery movement in Minnesota. Recovery is contagious, and we need more recovery carriers. We need a recovery revolution.
Kris Kelly is a woman in long-term recovery and a State Project Manager (MN) for the Great Lakes Addiction Technology Transfer Center Network. As MRC's former Director of Programs, she led the Recovery Coach Academy and a myriad of other programs and services. She continues to support MRC as an adviser, champion, and contract employee for special projects.