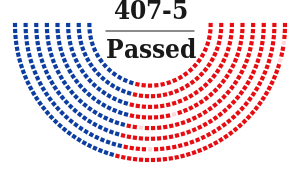 On Friday, July 8, 2016, the United States House of Representatives almost unanimously approved the Comprehensive Addiction and Recovery Act of 2016 (CARA). The 407-5 vote bodes well for the bill's passage in the Senate, after which CARA will land on President Obama's desk to be signed into law.
CARA includes policies and grant programs affecting prevention, law enforcement, addiction treatment and recovery support.
The implementation of CARA will:
Raise prescriber awareness through education about the danger of opioids;
Increase access to medication assisted treatment (MAT) for those with substance use disorder by increasing prescriber patient limits;
Expand first responder naloxone training programs and prescription drug take back initiatives, as well as general addiction treatment and prevention education, training and awareness campaigns;
Fund a comprehensive report on the reality of recovery in America and the collateral consequences of addiction;
Offer demonstration grants for states to provide a comprehensive response to opioid abuse; and
Provide grant funding for veteran treatment courts, treatment for pregnant and postpartum women, and recovery support services through recovery community organizations (that's us – Minnesota Recovery Connection).
CARA's financial commitment to expand recovery support services is modest – $5 million over 5 years – but overall CARA is a huge victory for recovery. CARA is an important step toward healthcare parity and a promising development that will further our efforts to end discrimination against those diagnosed with substance use disorder.
Please take a moment to thank your representatives for moving CARA forward.
Thank your representatives for voting YES on CARA.
Tweet your members of Congress #thankyou for voting YES on #CARA.
Minnesota Recovery Connection
connect. recover. advocate. serve.