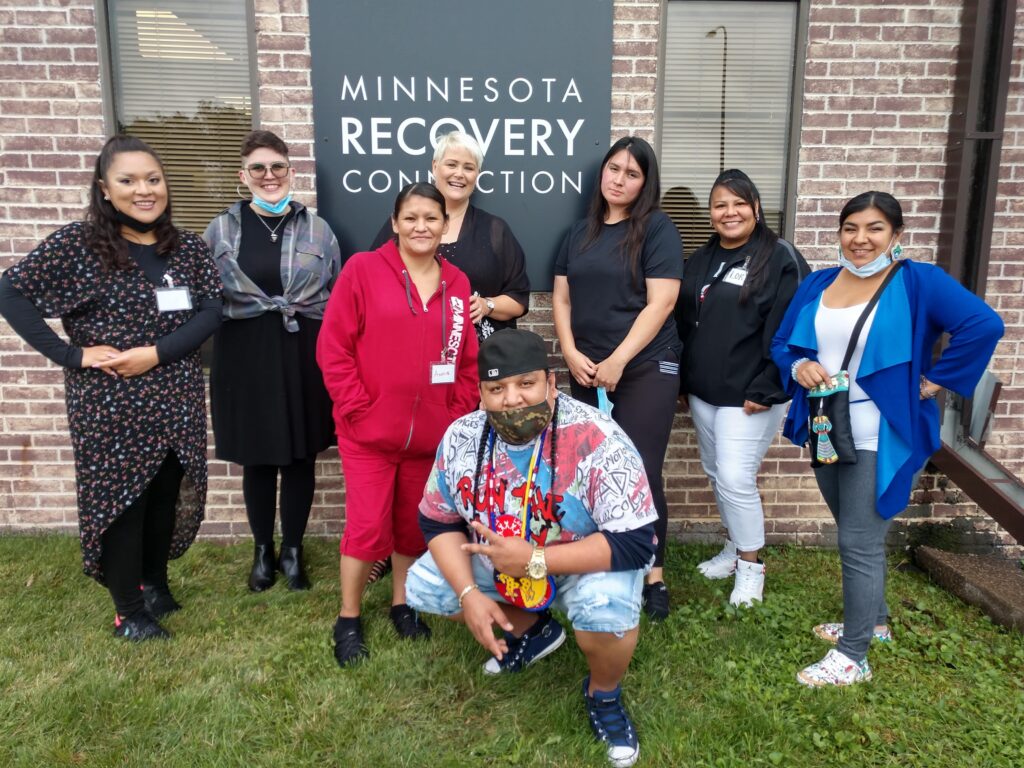 2021 was a record-setting year for Minnesota Recovery Connection's Recovery Coach Academy! Throughout 2021 we held 19 Recovery Coach Academies and provided 329 completion certificates. Breaking last year's record, we strengthened our community by reaching farther than we ever have before and collaborated with 8 other organizations throughout Minnesota. Our collaboration partners included Recovery Alliance Duluth, Recovery Community Network, Red Lake Nation, Minneapolis American Indian Center, Sober Squad, Minnesota Hope Dealerz, Moose Lake Correctional Facility, and Americorps. 
The Recovery Coach Academy not only provides in-depth learning opportunities and experiences but positions the graduates to effectively strengthen their recovery communities. Some graduates will go on to pursue jobs as Peer Recovery Specialists and increase Minnesota's certified Peer Recovery Specialist workforce while others will take their learning experiences back to their communities to provide resources and support.
The transformative experience of the Recovery Coach Academy gives people the resources to support and foster recovery in their communities. Working side-by-side, Specialists support participants in establishing their own goals, finding their own pathways, and cultivating their own self-efficacy and empowerment. And along the way, their own recovery is nurtured as well.
The Recovery Coach Academy is changing the lives of those in recovery. Our 46-hour training encapsulates the gratifying and powerful opportunities that working with those in recovery provides. The training expands and develops the graduate's thoughts and ideas in preparation to deliver peer-to-peer services. The graduates complete the course fully equipped to walk the path of recovery with their participants. "This training changed my life," reported a recent graduate.
We ask that organizations and individuals who can afford to pay for the training do so, but over 50% of Recovery Coach Academy graduates participated on full scholarship by giving 50 hours of volunteer service to the recovery community over the course of a year. We also work with community partners and funders such as the Minnesota Department of Human Services to reduce financial and other barriers for participation in the Recovery Coach Academy. For more information about the Recovery Coach Academy or community collaborations, please contact our Director of Programs, Caddy Frink, at caddy@minnesotarecovery.org or 612-584-4158.
Ready to increase the Peer Recovery Specialist workforce? Looking to strengthen recovery in your community? Click here for our 2022 virtual and in-person Recovery Coach Academy schedule!