Category:
12 Step Resources

Lakeland Recovery, LLC Lakeland Recovery, LLC provides substance use disorder services to residents of long-term care and assisted living facilities. We offer assessments, group, and individual counseling sessions. We are partnered mainly with twin cities metro locations. For more information, please visit: http://www.lakelandrec.com for more information.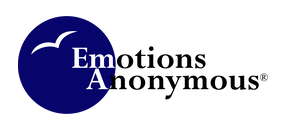 Emotions Anonymous is an international fellowship of men and women who desire to improve their emotional well-being. EA members come together in weekly meetings for the purpose of working toward recovery from any sort of emotional difficulties. EA members are of diverse ages, races, economic status, social and educational backgrounds. The only requirement for membership … Read more
This listing highlights meetings of particular interest for those seeking meetings for beginners, where children are welcome, for GLBT people, men's meetings, women's meetings, and those for young people

The keystone of Al-Anon's structure is the membership. The basic unit is the Al-Anon or Alateen group, which consists of two or more individuals whose lives have been adversely affected by alcoholism coming together for mutual help. Two principle lines of communication exist between the individual group and Al-Anon as a whole: 1) the World … Read more

Dual Recovery Anonymous™ is an independent, nonprofessional, Twelve Step, self-help membership organization for people with a dual diagnosis. Our goal is to help men and women who experience a dual illness. We are chemically dependent and we are also affected by an emotional or psychiatric illness. Both illnesses affect us in all areas of our lives; physically, psychologically, socially, … Read more
Dances, banquets, picnics, campouts, conventions, etc. These are social events of all kinds that are sponsored by the Minnesota Region, the member Area Service Committees or individual NA groups in Minnesota.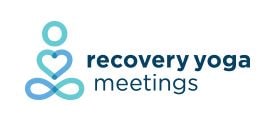 Recovery is more than just abstinence. Recovery is a lifelong process of healing, transformation, and growth. Regardless of how addiction manifested in our lives, we were trapped in a cycle of spiritual disconnection, mental obsession, and physical compulsion. We emerged from active addiction beaten, wounded, and unwell, only to discover that the problem wasn't outside; … Read more

Crystal Meth Anonymous is a fellowship of people who share their experience, strength and hope with each other, so they may solve their common problem and help others to recover from addiction to crystal meth. The only requirement for membership is a desire to stop using. There are no dues or fees for CMA membership; … Read more
Narcotics Anonymous – MN Region Whatever our problems, no matter how extreme, we all have a chance in Narcotics Anonymous to learn how to live anew.  We can be certain of one thing:  Each day, simply by living life, we'll learn something new.

If you'd like even more information, please consider joining our website as an Al-Anon or Alateen community member. This will give you access to additional Minnesota North Area Assembly meetings and other Al-Anon Family Group program information. It's easy to become a member. Just click here and follow the instructions. Here's all the information that's available to members: … Read more