We're walking everywhere this Recovery Month because Recovery Is Everywhere!
Nearly 23 million Americans are in long-term recovery from a substance use disorder. Let's join together and show the world that Recovery Is Everywhere by walking across the United States of America – virtually!
Instead of just walking one day for recovery, we invite you start walking now and all throughout September's Recovery Month to make recovery visible in the community. Join the 2020 Virtual Walk for Recovery Group in the free World Walking App, add the United States of America "Walk," and then head out the door! You can also complete your walking goals or just add more steps by going to the "Photo Finish" Pop-Up Exhibit on September 19 at the State Capitol Grounds.
Start your walk today!
First, join the World Walking App – it's free and easy:

Next, follow these steps: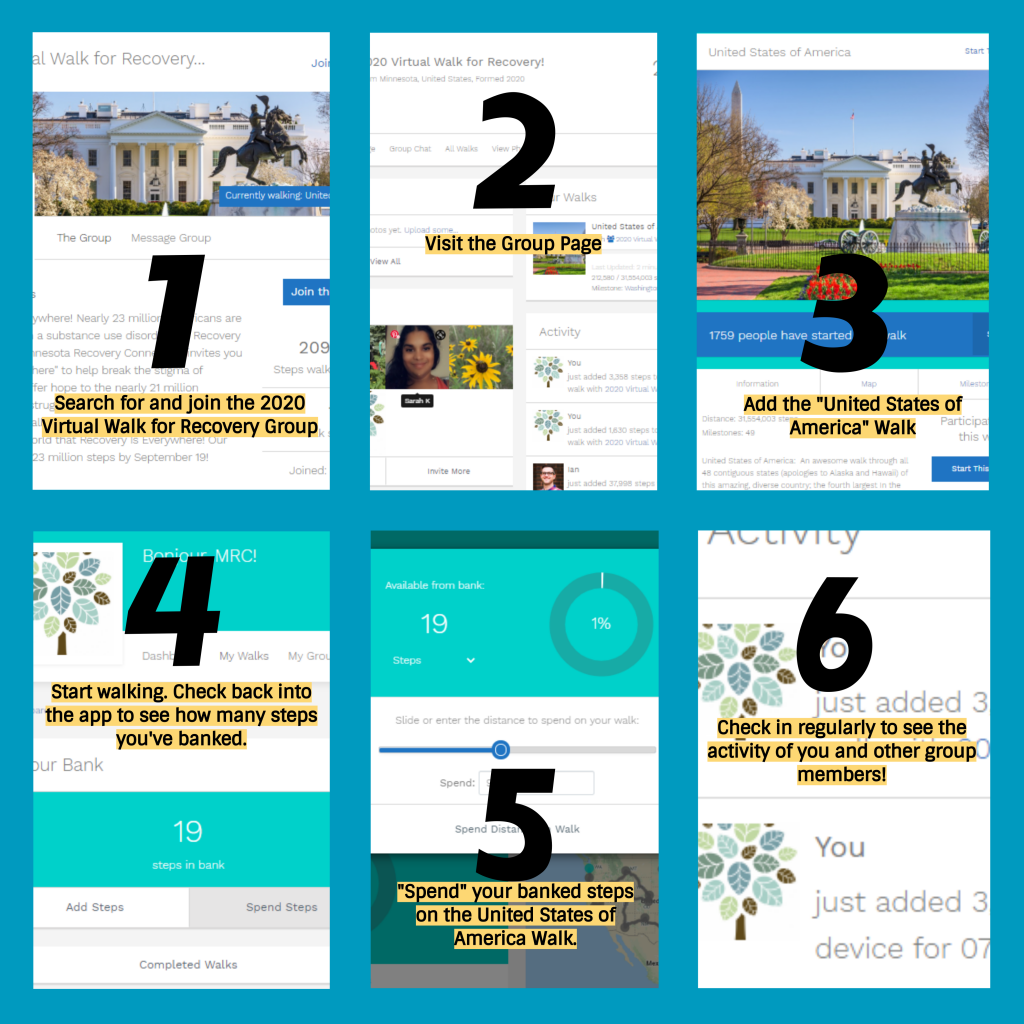 Walk everywhere and show that Recovery Is Everywhere!
Check out other ways to participate in Recovery Month this year!