Minnesota Recovery Connection
800 Transfer Rd, Suite 31
Saint Paul, MN 55114
p. 612.584.4158
f. 612.886.3940
e. info@minnesotarecovery.org
---
Mission:
Minnesota Recovery Connection (MRC)'s mission is to strengthen the recovery community through peer-to-peer support, public education, and advocacy.
Vision:
MRC envisions a world where recovery from addiction to alcohol and other drugs is understood, promoted, embraced, and enjoyed and where all who seek it have access to the support, care, and resources they need to achieve long-term recovery.
Who We Are:
MRC is a Recovery Community Organization serving the seven county metro area of Minnesota and supporting recovery communities in both St. Cloud and Duluth.
Recovery community organizations (RCOs) are the heart and soul of the recovery movement. In the last ten years, RCOs have proliferated throughout the US. They are demonstrating leadership in their towns, cities and states as well as on the national landscape. They have become major hubs for recovery-focused policy advocacy activities, carrying out recovery-focused community education and outreach programs, and becoming players in systems change initiatives. Many are also providing peer-based recovery support services. RCOs share a recovery vision, authenticity of voice and are independent, serving as a bridge between diverse communities of recovery, the addiction treatment community, governmental agencies, the criminal justice system, the larger network of health and human services providers and systems and the broader recovery support resources of the extended community.
---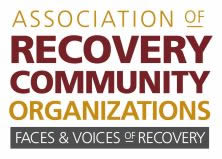 MRC is a member organization of Faces & Voices Association of Recovery Community Organizations (ARCO). ARCO unites and supports the growing network of local, regional and statewide recovery community organizations (RCOs). ARCO links RCOs and their leaders with local and national allies and provides training and technical assistance to groups. ARCO helps build the unified voice of the organized recovery community and fulfill our commitment to supporting the development of new groups and strengthening existing ones.
---
MRC is proud to be one of eleven RCOs in the U.S. that is CAPRSS accredited.
---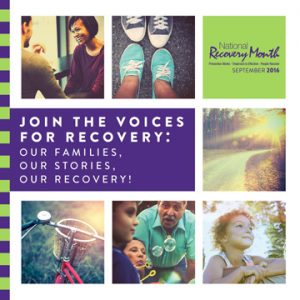 MRC is a Recovery Month Planning Partner. The Planning Partners are involved in planning National Recovery Month (Recovery Month) activities in conjunction with the the Substance Abuse and Mental Health Services Administration (SAMHSA), within the U.S. Department of Health and Human Services (HHS).
Currently, the Planning Partners are comprised of more than 200 federal, state, and local government entities, as well as nonprofit organizations and associations affiliated with prevention, treatment, and recovery of mental and/or substance use disorders.