Telephone Recovery Support Volunteers
Do you enjoy helping others?
Become a Telephone Recovery Support Volunteer!
Minnesota Recovery Connection's Telephone Recovery Support program is a peer-to-peer support service that allows recovering people a way to give back, strengthen their own recovery, and support others seeking recovery from substance use disorders. 
As a Telephone Recovery Support volunteer, you will call people who have signed up to get a weekly check in on their recovery. Volunteers ask how participants' recovery is progressing, connect people to resources and most importantly, listen.
Telephone Recovery Support helps people stay in recovery. Sometimes just a phone call, even a voice mail message, can make someone feel wanted, cared about and included. Using our personal experience with substance use disorder to help others, in turn, strengthens our own recovery.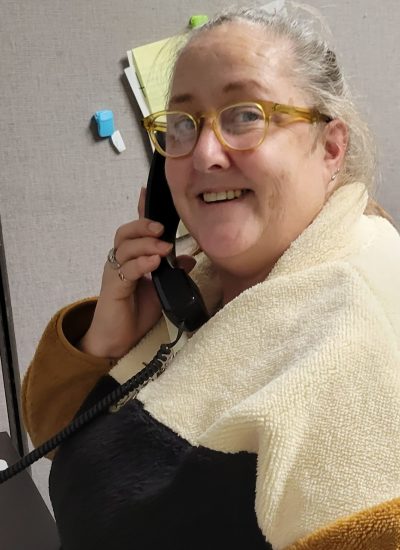 Register for a Telephone Recovery Support training!
Upcoming training dates:
Wednesday, November 30, 2022
1:00 PM – 4:00 PM
This training will take place via Zoom.
Thursday, December 8, 2022
2:00 PM – 5:00 PM
This training will take place via Zoom.
Telephone Recovery Support volunteer peers need the following:
Six months or longer of recovery experience if in recovery, or recovery experience as a recovery ally (family, friend, partner of a person in recovery)


The desire to support others in their recovery


The ability to honor all pathways to recovery, including harm reduction


The willingness to participate in and complete a four-hour training


A commitment to volunteer at MRC's offices for a minimum of two 3-hour shifts per month, for at least two months


No violent or predatory convictions
Sign up to be a volunteer! If you have not done so already, please register for a volunteer orientation and sign up to volunteer with Minnesota Recovery Connection here.
Questions? Please contact volunteercoordinator@minnnesotarecovery.org or call 612-584-4158, ext. 116.