Category:
Substance Use Disorder Support
Know the Truth™ is the Substance Use Prevention program of Mn Adult & Teen Challenge. Our mission is to prevent teen substance use in Minnesota. We pursue this by partnering annually with 160+ Minnesota schools to educate nearly 60,000 middle school and high school students, as well as by collaborating with parents, educators, law enforcement, and other community leaders … Read more
Is a female adolescent chemical dependency treatment facility that serves young women ages 13 to 19 in Baxter, MN.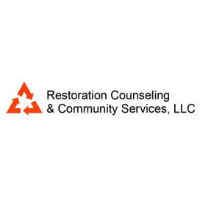 Restoration Counseling & Community Services, LLC (RCCS) provides substance abuse treatment. We treat the chemical health needs of people coming out of the criminal justice system. We serve people with substance use disorders and provide substance abuse treatment through with sober housing and community-based programs. RCCS provides: Chemical Health Services Behavior Modification through Cognitive Restructuring Mental Health Support and … Read more
Provides drug-free, supported living for adults Several methods of payment: Government funding, Foundation funding, Private resources,Insurance. Provides drug-free, supported living for adults, while maintaining individual dignity and self-esteem. Program services help residents develop independent living skills, obtain employment or education, make constructive use of leisure time, improve interpersonal relationships, and take on new levels of … Read more
Nystrom & Associates, your premier mental health center, provides both outpatient care and treatment in the twin cities metro area community.  We have locations in Apple Valley, Baxter/Brainerd, Big Lake, Bloomington, Cambridge, Coon Rapids, Duluth, Eden Prairie, Maple Grove, Minnetonka, New Brighton, Ostego, Rochester, Sartell/St. Cloud and Woodbury. We also provide a child and adolescent … Read more
A Licensed Rule 31 Treatment Program offering Inpatient and Outpatient Services
South Metro Human Services is a non-profit agency serving adults with mental illness and/or chemical dependence in the Twin Cities metro area. We are engaged in activities that range across a spectrum that includes forensic evaluations, therapy, case management, housing, referrals, money and medication management, and other daily living and coping assistance. The staff providing … Read more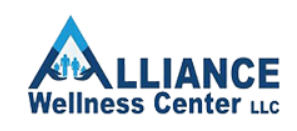 Addiction, Alcohol, and Drug Treatment Center Alliance Wellness Center is a trusted addiction treatment center in Bloomington, MN that offers multicultural services delivered by a multicultural team. Rely on us for services that focus on mental health issues and addiction. Alliance Wellness Center is under the leadership of Yussuf Shafie, and our multicultural and multidisciplinary … Read more