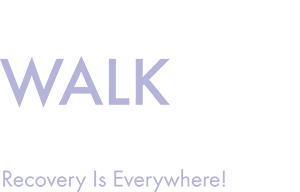 Rev Dr. Martin Luther King Junior Boulevard, Saint Paul, MN
10:00 – 3:00: Exhibitors open, food trucks available, music and other activities available. (See details below.) Onsite registration opens.
12:00: Recovery Honor Guard photo on Capitol steps. 
1:00: Salute to Veterans, presented by Hazelden Betty Ford Foundation.
1:15: All attendees assemble for start of the walk.
1:30: Minnesota Honor Guard with the Minnesota National Guard
1:35: Welcoming remarks, rally for recovery, and world's largest recovery photo at Capitol steps!
1:45: Walk begins! The Walk route circles the Capitol grounds and surrounding neighborhood.  Approximate distance is 1.2 miles.
2:00 – 3:00: Photo finish – get your group's photo with the Recovery Works! banner at the Walk finish line. 
2:00 – 3:00: Closing musical set, more fun and fellowship.
ASL interpretation provided at NUWAY stage performances and presentations and during Walk welcoming remarks. Please check in at the MRC Booth if you need additional ASL interpretation at the event. 
Free parking is available near the Capitol grounds and marked on this map.
Put on your dance shoes or sit back and groove to the beautiful sounds of recovery at the NUWAY Mainstage. Musical artists in recovery and recovery allies will keep your toes tapping!
ASL interpretation provided.
10:30 – 11:45: Nyasia (R&B, Pop, Originals and Covers)
11:30 – 1:15: Rising Path (Pop/Soul Originals)
12:30 – 1:00: Artificial Flowers (Folk, Rock, Americana)
1:00 – 1:15: Salute to Veterans, presented by Hazelden Betty Ford Foundation
1:30 – 3:00: DJ set with Kid 612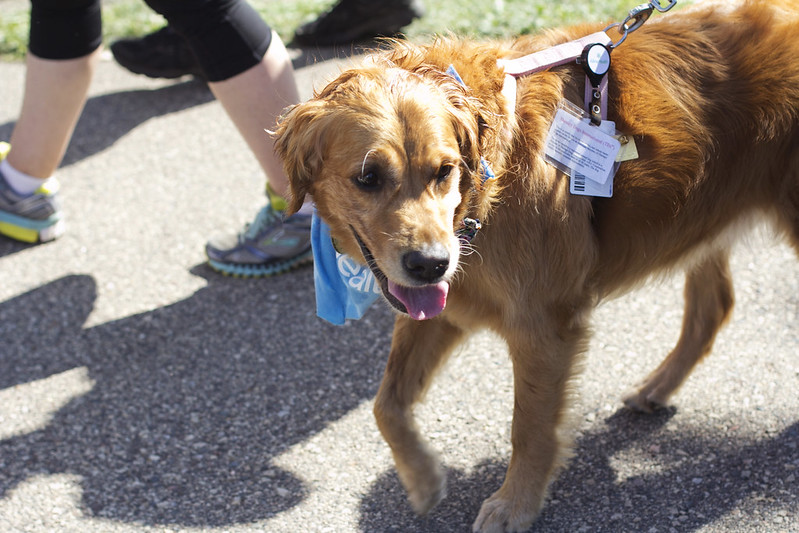 Critters large and small, furry or feathered, bring us comfort, joy, and accountability. Some of us couldn't imagine recovery without them! Stop by and meet some new friends. 
Open from 10 – 3
Acres for Life therapy horses
Ben Afquack – Guinness world records title-holder
Drumming Duck!
Feline Rescue cat shelter and adoption
Minnesota Companion Rabbit Society  – Serving companion rabbits and their people through adoption and educational programming
Street Dog Coalition – Free medical care and related services to pets of people experiencing, or at risk of, homelessness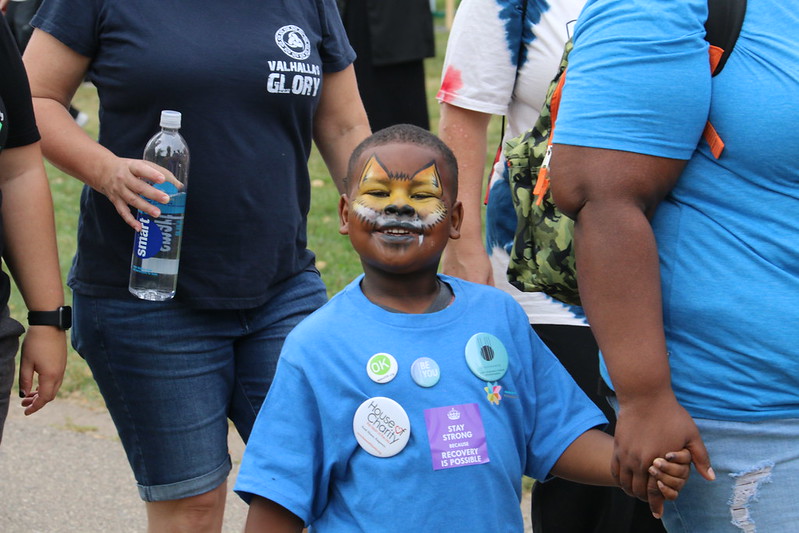 Recovery is a family affair! Both the young and young at heart are invited to join in the fun of these free activities. Meet MRC's Recovery Rex (he's Dino-mite!), challenge your team mates to a friendly competition, make a souvenir, and more!
 Open from 10 – 3
Star Wars Jump Moonwalk
Giant Slide
Free Face Painting
Make your own Dino-O-Mite Recovery Rex Hat!
Traveling Photo Booth
Free Henna Tattoos
Free "Angel Card" Readings – Messages of reassuring support and guidance
8 Dimensions of Wellness Zones
Recovery looks different for everyone, but improving personal wellness is a shared experience in the recovery process. Take time on Walk Day to explore the Eight Dimensions of Wellness. Learn about community resources, gather information, participate in activities, connect with others, and share your wellness journey! All zones are open with exhibitors and activities from 10 a.m. – 3 p.m.
Environmental Wellness Zone
Environmental wellness includes occupying pleasant and stimulating environments that support well-being, from the great outdoors to the places we call home.
Featured programs and exhibitors:

Drew Horowitz and Associates/Elite Recovery/Gateway Recovery and Recovery Academy (Gold Sponsor)
Nystrom & Associates (Gold Sponsor)
MARRCH (Gold Sponsor)
Villa at Bryn Mawr (Silver Sponsor)
Burkwood Treatment Center (Bronze Sponsor)
FastTrackerMN.org (Bronze Sponsor)
Sage Prairie (Bronze Sponsor)

Twin Cities Recovery Project, Inc.
Voter Registration
Spiritual wellness is about expanding our sense of purpose and meaning in life. 
Featured programs and exhibitors:
Mn Adult & Teen Challenge (Gold Sponsor)
Avivo (Silver Sponsor)
Vinland National Center (Silver Sponsor)
Metro Hope Ministries (Bronze Sponsor)
Steve Rummler HOPE Network (Bronze Sponsor)
Against The Odds Ministries
Center of Addiction & Faith
Minnesota Prevention and Recovery Alliance
The Recovery Church
Financial wellness refers to feeling satisfied with current and future financial situations. 
Featured programs and exhibitors:
Valley Medical & Wellness (Gold Sponsor)
Medica (Silver Sponsor)
MN Dept of Corrections (Silver Sponsor)
Minnesota Certification Board (Bronze Sponsor)
Nivon Wellness Center, LLC (Bronze Sponsor)

Begin Anew

Prepare and Prosper

Recovery Community Network

SMART Recovery
Physical wellness is recognizing the need for physical activity, healthy diet, sleep and nutrition.
Featured programs and exhibitors:
Twin Cities Wellness Center & Recovery Gym (Silver Sponsor)
Wayside Recovery Center (Silver Sponsor)
Progress Valley (Bronze Sponsor)
Recovering Hope Treatment Center (Bronze Sponsor)
Hurley Health
Minnesota Young Adults 4 Recovery
Narcotics Anonymous
Recovery Café Frogtown
Rise Up Recovery