On September 19, complete your Virtual Walk for Recovery distance goal, or just add more steps, while taking in an outdoor pop-up exhibit of community photos that "Picture Recovery." We'll give you a free Recovery Is Everywhere face gaiter to wear (while supplies last)!
COVID-19 safety precautions will be in place, including in-person attendance limits required by the State of Minnesota.  We require that you preregister and select the time frame you will be entering the outdoor exhibit. Please register before September 18.
What is a Pop-Up Exhibit?
A pop-up exhibit is a temporary, informal art event. At the 2020 Virtual Walk for Recovery "Picture Recovery" Pop-Up Exhibit, members and allies of the recovery community are the "artists." The photos and stories submitted by people in recovery, friends, family members, allies, recovery professionals, and others will be turned into large cloth panels and placed outside on the grounds of the Minnesota State Capitol on Saturday, September 19, from 10 a.m. – 2 p.m.
The photos and stories submitted through "Picture Recovery" will be organized into themed panels:
Personal Recovery – Reflections on what individual recovery means and looks like.
Family Recovery – Photos and stories from family members who have shared in the recovery and/or struggle with substance use disorder of a loved one.
Recovery Ally – Allies are essential to strengthening the recovery community. We encourage our allies to share their photos and stories of what it means to them to be an ally.
Recovery Pets – Other "family" members (often with fur or feathers) are part of recovery too!
Hope – Sharing stores of recovery helps to inspire others that recovery is possible. We invite people to submit photos that represent "hope" to them.
Remembrance – Honoring and celebrating the humanity of loved ones we have lost puts the "person" before everything else. We will have a special "Walk of Remembrance" within the exhibit area.
Recovery Professional – Countless dedicated individuals serve the recovery community in a professional capacity, as peer recovery specialists, treatment providers, counselors, and more. We invite them to share their stories so we can thank them!
Honor Guard – We invite individuals with 10+ years of personal or family recovery to share a photo and story to inspire others!
We won't know what the 2020 Virtual Walk for Recovery "Picture Recovery" Pop Up Exhibit will look like until you submit your photos, but the panels might look something like this!: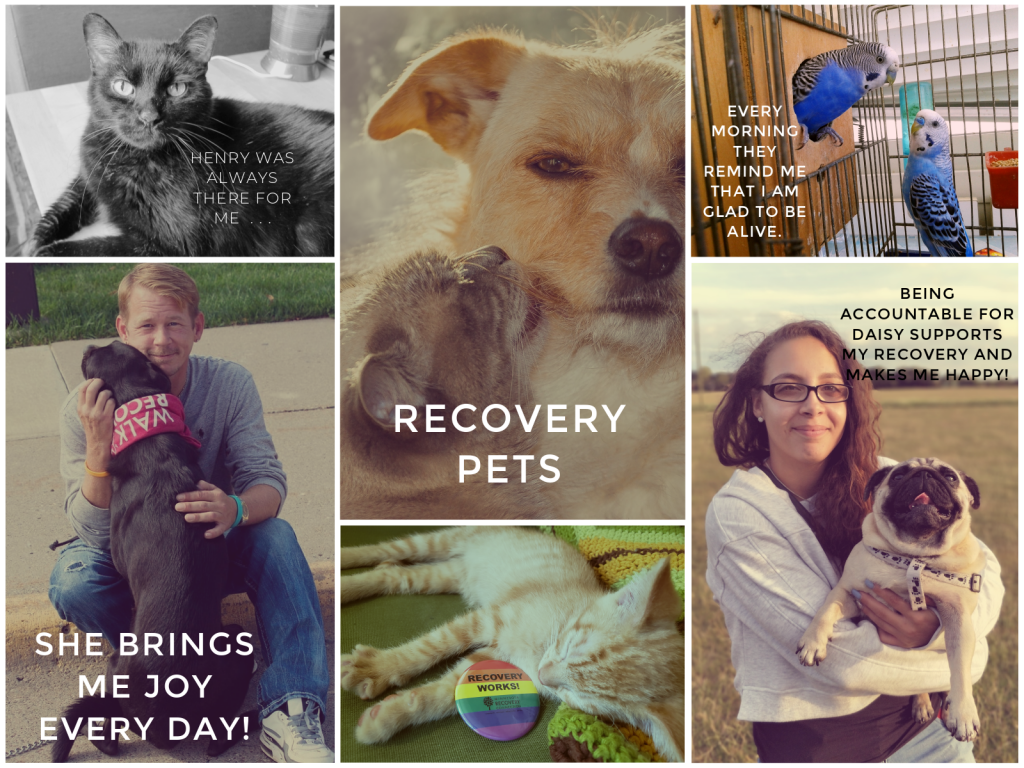 Submit a Photo by August 30! Register to Attend by September 18!