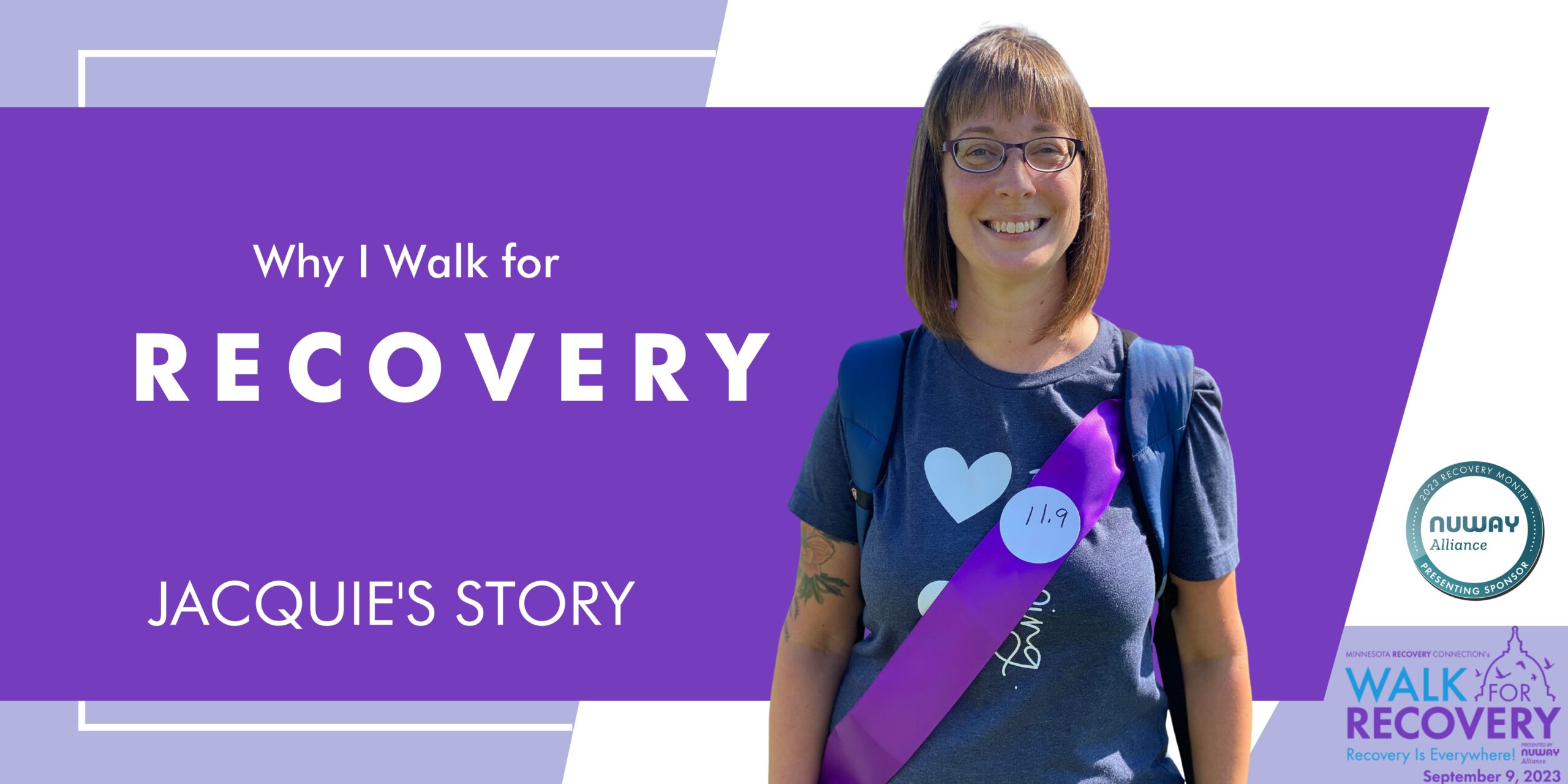 The Walk for Recovery is an essential event for recovery community members and their families, friends, and other allies. It's a gathering where our stories are understood and accepted, no matter what. Jacquie has been walking since 2018 and shares her experience with us. 
How did you first hear about Minnesota Recovery Connection's Walk for Recovery? 
A dear friend, Terry S. made announcements about the Walk for Recovery for years at our Tuesday night meeting.  In 2018, I decided to finally sign up and walk.
What motivates you to be a part of this walk? 
My own recovery.  I have almost fourteen years clean and it's all just been one day at a time. Participating in the Walk for Recovery is a way for me to give back and it helps hold me accountable.
What do you walk for?
I walk to help break the stigma associated with addiction and to show people that may be struggling with addiction that they aren't alone. Addiction can happen to anyone of us.  Addiction and alcoholism are diseases that doesn't discriminate and being an addict doesn't make you any less of a person.
Do you have any advice or tips for someone who is starting their first fundraising team? 
Share your goal and fundraising page with everyone.  You'd be surprised how many people are eager to donate.  I'm in awe every year.
What does the recovery community mean to you? 
The recovery community is my family.  I grew up feeling very alone and different.  During my first treatment I realized there is a huge group of people that are exactly like I am.  Their story is my story.  I am not alone.  I feel a sense of belonging.
If you are interested in starting a walk team please visit the 2023 Walk for Recovery website and register your team today!