Recovery can be hard, but it will set you free — so imagine how much harder it can be if you're not free. That's the vicious paradox MRC is trying to break through with its outreach to folks making their way through the criminal justice system.
If you're in a prison or a county jail, on probation or parole, you've probably either been diagnosed with or fit the criteria for a substance use disorder. According to the Minnesota Department of Corrections, approximately 90% of people experiencing incarceration are diagnosed with Substance Use Disorders. Nationally, nearly half of all prison sentences are a result of drug-related offenses, yet data consistently show that more imprisonment has no effect in reducing state drug problems and that the "war on drugs" exacerbated racial inequities in the criminal justice system and devastated BIPOC communities throughout the country.
"I'm so passionate about this because it's my story, too."
Too often, people are being incarcerated for having a medical condition – Substance Use Disorder – and the prison system was not designed to be a healthcare provider. "The system is doing exactly what it's designed to do – lock you up and keep you there until your time is done,'' said Justin McNeal, MRC's manager of forensic peer recovery support. "Peoples' lives can change if they get support and catch a break before they get broken by the system."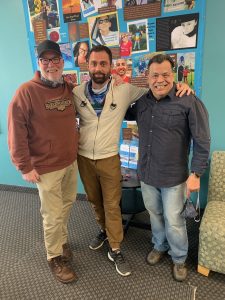 McNeal is coordinating Minnesota Recovery Connection's programs for justice-involved populations, which started with a modest Pen Pal Program a couple of years ago for people incarcerated in state prisons. The premise is simple: If you're incarcerated and want help in recovering from your Substance Use Disorder, you fill out a form and will be connected with a peer recovery support coach. "It's pretty old-style, writing back and forth to each other," McNeal said. 
What started with about 20 incarcerated people in the Pen Pal program has exploded in the last year, to the point where MRC's coaches are currently working with over 200 people, through letters, Zoom, and phone calls. "Some are close to getting out, some have a lot of time left on their sentences," he said. "The coaches can't meet with them inside, but they engage with them in other ways and get them thinking about recovery. And after people get out they can meet with their coaches in person and work on their progress and goals."
The connection with peer recovery specialists has gone further in Hennepin and Wright counties, where probationers can be directly paired up with coaches who work with them during their term. And recovery meetings via Zoom are held at the jails in Anoka, Dakota and Wright counties. 
The demand has grown to the point where it's "pretty maxxed out," with a need for more coaches, who have their own experience with the criminal justice system and receive extra training in the specific issues facing people behind bars. "We're starting to see people who worked with one of our coaches while incarcerated come back to volunteer at MRC after their release," said McNeal. "Some of these folks might become recovery coaches themselves in the future."
Even people who are currently incarcerated are becoming recovery coaches. 15 individuals completing sentences at Moose Lake medium security correctional facility have been fully trained as recovery coaches so they can meet with peers who need assistance. MRC conducted the 46-hour training over two weeks in June via Zoom, adapting its curriculum to work with the regimented schedules of participants. McNeal has hopes of expanding that program to other state prisons  — and even into the federal system. "If people can start building their recovery capital and helping others while they are incarcerated, think of how much more prepared they will be to sustain recovery when they return to their communities."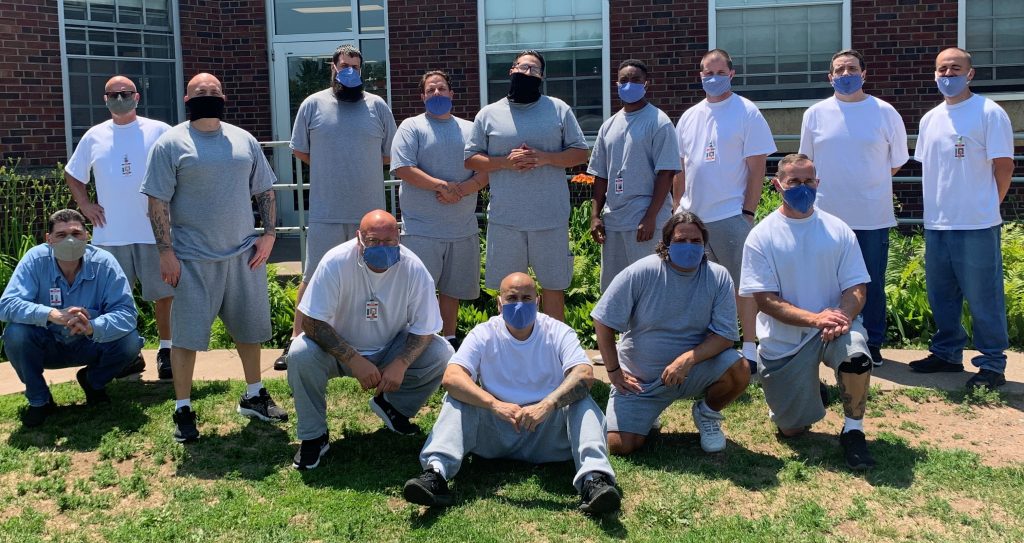 Criminologists have a three-part matrix for assessing a person's likelihood of success upon their release. They determine a person's risk of re-offending, the need for assistance and the individual's "responsivity" to changing destructive behaviors.
"They assess the hell out of you, but where they fail is in figuring out how to help you change," McNeal said. "That's where we're trying to help." 
"I'm so passionate about this because it's my story, too," he said. "My six felony convictions were all a result of my substance use disorder. I was always told it would be hard to have any success in life because of the choices I made, but I met someone who showed me they changed and so could I. Once I got recovery, I proved failure didn't have to be my story anymore. That connection can change lives."
Thank you to Medica Foundation, Blue Cross Blue Shield of Minnesota, and the Saint Paul & Minnesota Foundation for their generous support of Minnesota Recovery Connection's programs to help people engaged in the criminal justice system to find and sustain recovery.